Planting flowers, catching bugs, fishing, catching a train to visit your friends; it is not every day that you can do this and make some money. That is unless you are spending time in your town on Animal Crossing: New Leaf. This is the newest iteration of the Animal Crossing games and it is available on the Nintendo 3DS. There are some amazing changes that have gone into effect within this game since Animal Crossing: Wild World.
Animal Crossing: Wild World was quite similar to Animal Crossing: City Folks except for the fact that you were finally able to carry your Animal Crossing game with you. These games are quite addicting to those people who get involved with them, but going portable with New Leaf was both a bane and a boon. The player seems to lose some of the interactivity that the Wiimote brings to the game that the stylus does not bring with it. Tapping on a screen does not feel the same when fishing.
However, the characters within the game are charming and will pull the player into the role of mayor (a new feature in this game) and make them want to succeed in their role. No longer is it just about making sure that you have enough bells (the money used in AC) to pay off your mortgage to Tom Nook. Now it's also about the ordinances that you want to enact in your town along with the public works projects that need to be done. Since so many of these projects take more bells than are possible to raise on your own, it is important to go to the train station and open up your train's gates and invite over your friends.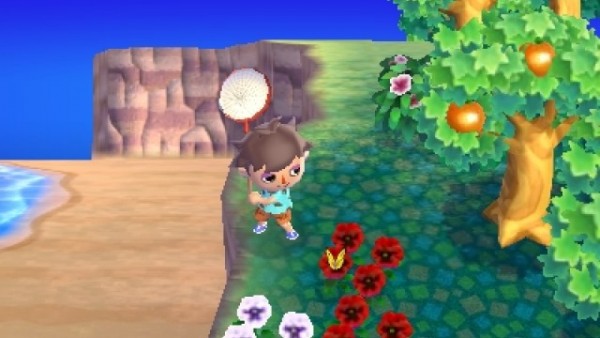 This way your friends are able to see your town, "steal" some of your fruit (which differs from town to town), buy things from your town shops, and donate to your public works projects. Make sure that you return the favor by visiting your friends. If you want to do the best thing for your friends, and you know that you can trust them completely, add them as you "best friend" in the game. This will allow you to send them mail even when they are not on the game and they can do the same for you if they have also enabled this function, which is a great way of gathering the collectables that many AC fans tend to go after.
You start out living in the town, dealing with the fact that you are just going to be inhabiting a tent. Head over to Nook Homes and Tom Nook will set you up with your first home expansion. The only problem with the first expansion is that it is never big enough and you will quickly find yourself wanting to expand beyond that.
After paying off your first mortgage, heading down to the docks you'll find the old mayor of the town waiting to invite you to the island. It is here and you will quickly find yourself spending hours of time completing mini-games, along with fishing, swimming, and bug catching. The mini-games allow you to get money that can only be spent on the island and to get items that can only be purchased here. If you are generous you can even pick up a few extra things for your friends who may not have the same things for sale in their island store.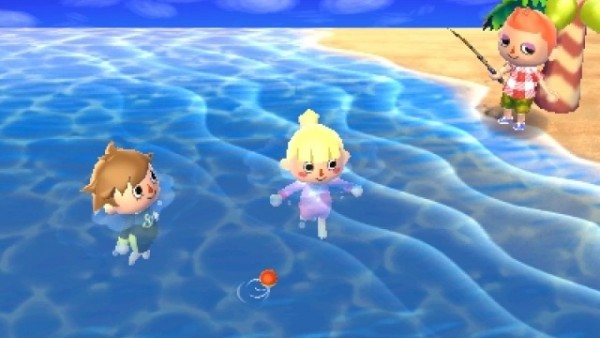 While being mayor of the town, it is important to make sure that you talk to your secretary to see how happy the entire town is, so none of the residents leave. If you do not visit your town on a regular basis, you will find that people will pack up and move on. There is a chance they'll stay if asked, but it doesn't always work. Being consistent in your game play and keeping the town looking good can keep things from going south quickly. The ordinances will determine what kind of town you have, so make them according to how you want to run the town.
Overall, this is a highly addictive game. There is so much going on and constantly changing that every day is different. With the ability to work with others via the internet and friend codes (which were also part of the Wii version of the game) it helps bring more interactivity to the game. It is not a game for all people, as not everyone likes to micromanage as much as this one requires. But it is enjoyable, especially if you liked any of the previous Animal Crossing titles.