Like a stealthy Ninja… Bee, a five game bundle from the indie studio based out of Orem, Utah dropped on XBLA yesterday. A World of Keflings, Band of Bugs, Ancients of Ooga, Cloning Clyde and Outpost Kaloki X are now available for a mere $19.99. All of these games separately would set you back roughly $45.00 so you know this is a sweet deal.
Brent Fox, art director at NinjaBee had this to say,
In any other circumstance, five NinjaBees would be too dangerous for most humans to approach alone. But we are pleased to announce that the NinjaBee Bundle is safe not only for you, but for your wallet as well."
After being thawed out, help hapless Keflings as they attempt to build a (tiny) new kingdom in the Kefling sequel A World of Keflings. Wage war with your exoskeletal soldiers in the turn based strategy game Band of Bugs. Eat, chant and puke your way to revolution in Ancients of Ooga. Engage in ethically questionable science in the hilarious platformer Cloning Clyde. Take capitalism to space and become an intersteller tycoon in Outpost Kaloki X.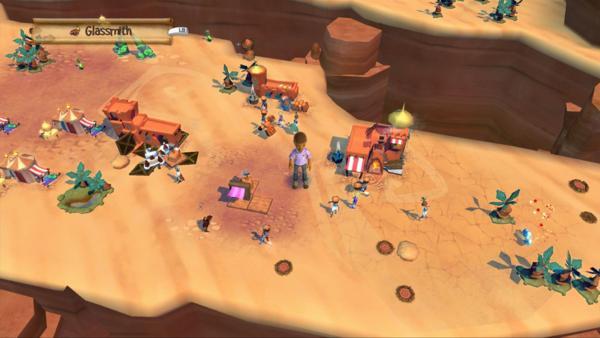 Fox also added,
NinjaBees are notoriously sneaky. They'll steal all your free time if you aren't vigilant."
NinjaBee games are pretty well known as great pick-up-and-play games, if you haven't had a chance to experience any of the NinjaBee's gaming antics, get on it!